ABOUT US
THE TERRY COHEN TEAM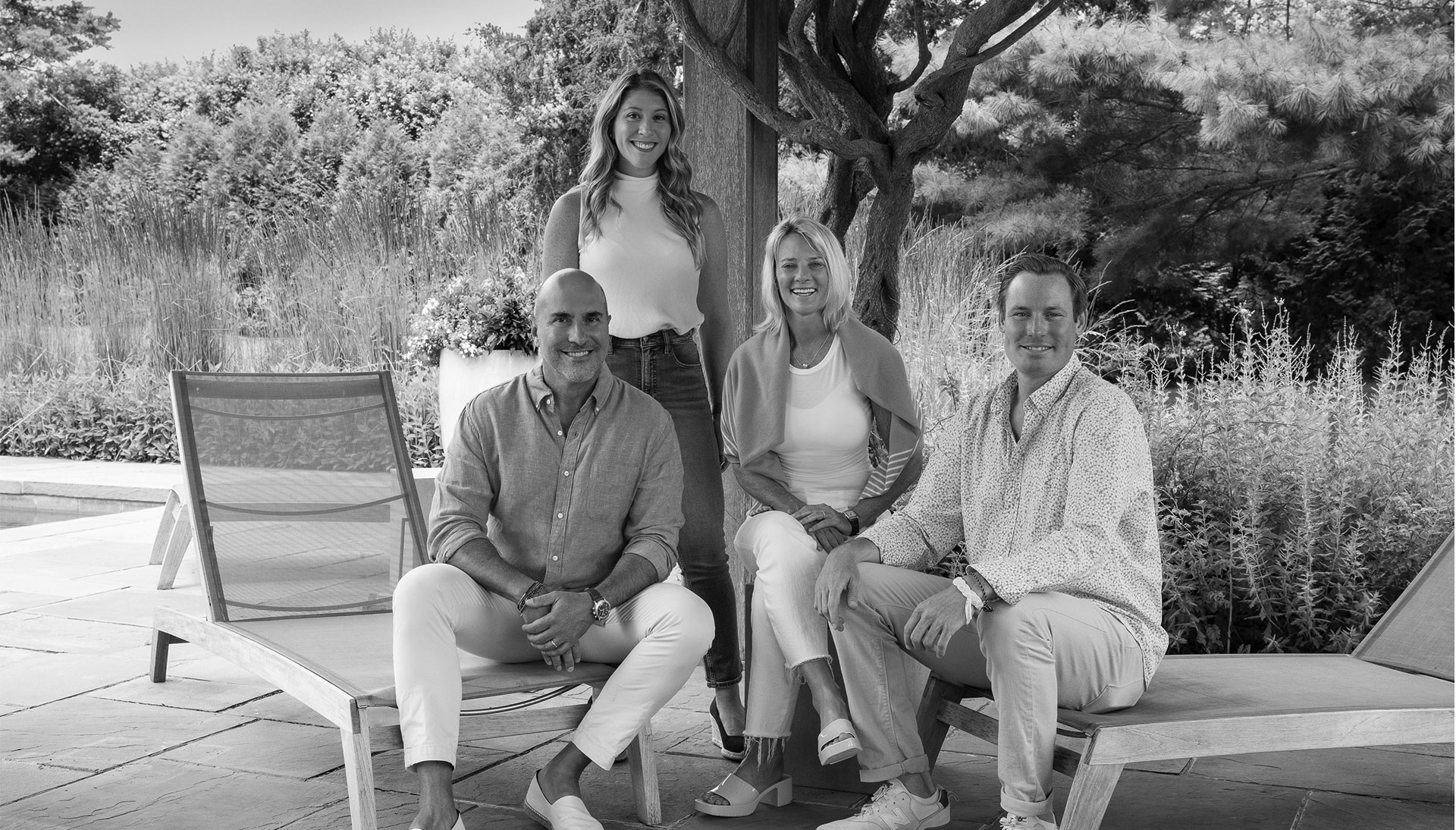 Terry Cohen is a trusted and defining force in the Hamptons luxury residential market. She has earned her reputation as the premier developer's agent in the Hamptons for the past 21 years. Whether representing the buyer or the seller, Terry draws upon her unmatched knowledge of land use, zoning, construction, and design to craft superior investment and lifestyle opportunities for her clients.

In 2015, Terry Cohen grew her service base to meet client demand by partnering with Jon Vaccari, an established interior designer with experience in developing investment properties in New York, New Orleans, and Miami. In 2019, the team expanded further with the addition of Bayard Fenwick, a skilled data-enthusiast and management consultant with ties to film, hospitality, and design, in both New York City and Southern California. Alexandra Winter, a licensed salesperson and notary public is the operations manager for the team.
From oceanfront estates to historic legacy homes, the Terry Cohen Team is distinguished by their diverse perspectives, genuinely collaborative spirit, frank approach, and drive to provide clients with exceptional outcomes. The team's impressive number of repeat clients and referrals is a testament to their work ethic, integrity, and success.

All year-round residents of the Hamptons, Terry, Jon, Bayard, and Alexandra are fully immersed in the East End community from Southampton to Montauk. Whether it is the outdoors, sports, fine dining, shopping, entertainment, fashion, or art, the Terry Cohen Team appreciates all that defines the Hamptons as one of the most sought-after destinations to live, work and play.
"Terry Cohen has been my "go-to" hamptons real estate broker for the past 15+ years! I had worked with Terry on our first purchase of a Bridgehampton South of the highway home in 2005 and subsequent 5 summer rentals! When it came time to recently buy another property I trusted Terry's tremendous depth of market knowledge, Hampton's zoning codes and building regulations to once again guide me. Terry is always available and super responsive. She has incredible patience and is someone I have trusted to support me through the negotiations and detailed process of purchasing properties in the Hamptons."